All Coaches, Assistant Coaches and Volunteers will need to pass a background check. Background checks are current for one year. Any volunteers working with minors in youth sports must have a backgound check according to Alabama State Law.


Background Check Link - Click Here Volunteer Background Check Link

or type in "Volunteerspringville" into the search bar.




Coaches Background Check Disqualification Criteria
Individual volunteers found to be guilty of the following crimes will be disqualified as a volunteer as outlined below. Guilty means the applicant was found guilty following a trial, entered a guilty plea, entered a no contest plea accompanied by the court's finding of guilty, regardless of whether there was an adjudication of guilt (conviction) or a withholding of guilt. This policy does not apply if criminal charges resulted in acquittal, dismissal or in an entry of "nolle prosequi":
1. Ever Found To Be Guilty Of:
All sex offenses including child molestation, rape, sexual assault, sexual battery, sodomy, prostitution, solicitation, indecent exposure, etc.
All felony violence including murder, manslaughter, aggravated assault, kidnapping, robbery, aggravated burglary, etc.
2. Found To Be Guilty Within The Past 4 Years Of:
All misdemeanor violence offense including simple assault, battery, domestic violence, hit & run, etc.
3. Found To Be Guilty Within The Past 3 Years Of Multiple Offenses (3 or more) including:
Misdemeanor drug and alcohol offenses including driving under the influence, simple drug possession, drunk and disorderly, public intoxication, possession of drug paraphernalia, etc.
4. Any other misdemeanor within the past 4 years that would be considered a potential danger to children.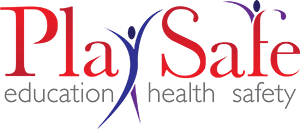 COACH TRAINING DATES


Any and all are welcome to attend. Class is free of charge and does not require registration
March 12th, 2023 2:00PM-4:00 PM at the VFW Building
We have in person Coach Safely Training session dates posted here qaurterly. For the online Coach Safely course click the link below:
https://coachsafely.org/education-safety/

For more training dates nearby, check out Trussville Parks and Recreation

Coach Safely Test Link

Spectator & Parent Support

COACHES HANDOUTS
ACL Injury
Ankle Sprain
Bullying Hazing
Cheerleading Safety
Concussion
Dental Injury
Face Head Protection
Football Helmet
Hamstring Injuries
Hydration Heat Illness
Injury Nutrition
Lightning Safety
Mental Health Card
Mental Health
Nutrition Clock
Overuse Injuries
Shin Splint Stress Fracture
Sickle Cell Trait
Skin Injuries
Sleep Infographic
Sports Nutrition
Stress
Sudden Cardiac Arrest
Suicide Awareness
Tommy John
Warm Up
Warm Up and Flexibility