-Ages: 6U 8U 10U 12U (14U) (We are offering a 13 & 14 yr old 7v7 flag football league again this summer)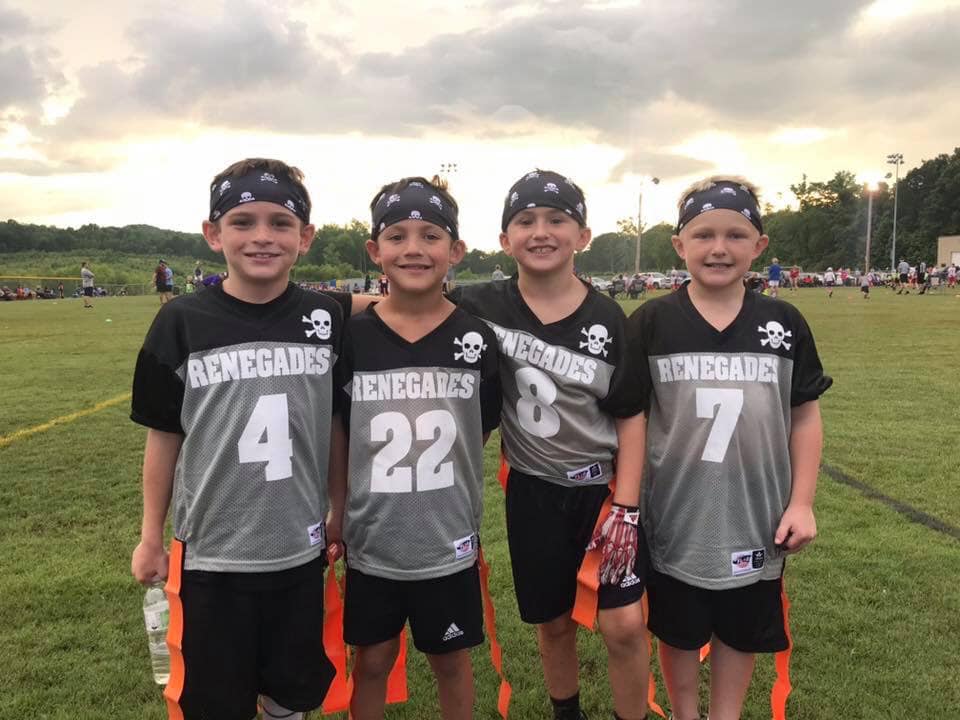 -Registration is based on the players age as of August 1st, 2022
-- Springville Flag Football is an ideal summer sport for the family. Games are scheduled on Sunday evenings after 5pm. Coaches are encouraged to schedule no more than 1 practice per week. Most teams practice Sunday an hour before their game, especially for the younger age teams. We understand that most families take a summer vacation and we allow for subs from other teams. Springville flag football is designed to be a relaxed family atmosphere on Sunday evenings in June and July.
NFL Flag Merch Pairings 2022- Spring.pdf
NFL Flag Performance Socks? Response Options [Youth Small - Shoe Size (6-11 Youth - Ages 4 to 6)/ Youth Med/Lg - Shoe Size (1-7 Youth - Ages 7 to 11)/ Adult Sm/Med - Shoe Size (7 - 12 Adult - Ages 12 and above)]
- If you play other fall sports like, tackle football/cheer, soccer, fall baseball. Flag football will end before these sports begin. If you play tackle football conditioning will begin July 18th and the two sports will not interfere with each other. Flag football is designed in a way to compliment and prepare for tackle football. Tackle Football begins regular practices in pads August 1. Flag Football end of the season tournament is the last Sunday in July or the first Sunday in August.

*Games: Games will be on Sunday evenings in June and July, rain out make ups will be Monday or Tuesday evening. (Off July 4th Sunday)
*Picture day: Date will be announced soon with....Game Day Eye Black Photography
*Registration: is $100 and includes jersey, minimum of 7 games with an end of the season tournament
*All Star Teams: will be selected at the end of the season from each age group.
2021 Springville NFL Flag Football Rules (1).docx

Flag Football Committee Members:
6U Commissioner - Tommy Willis
8U Commissioner - Andy Davis
10U Commissioner - David Bosley
12U Commissioner - Brennan Hall
14U Commissioner - Chris McGuire

COACH SAFELY:
All coaches will need to attend an in-person training once every two years. A refresher course is required yearly. Please visit the following link to take your refresher course. Coach Safely Refresher