Springville Youth Baseball fall ball ages: (Cap Ball 3/4) 5/6, 7/8, 9/10, 11/12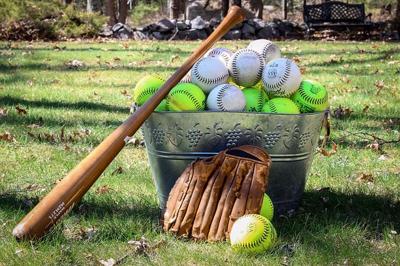 Evaluations Schedule for Sunday 8.23.20:
3/4 cap ball - (no evaluations) 5/6-2:00pm field 1 | 7/8-3pm Field 1 | 9/10-4:00pm Field 2 | 11/12-5pm Field 2
Uniform Fittings will be Sunday 8.23.20 from 2:00-4pm at the baseball pavilion.
Hat, Pants, jersey included. You will need a helmet, glove, cleats and a bat or borrow a bat from another player on your team.
Age Cut off is April 30th, 2020
Fall Ball cost is $100 and games will be played on Sunday afternoons. Depending on your age divisions numbers we may have a weeknight away game, but is unlikely for most.
Games begin Sunday, September 13th.
Registration ends Saturday, 8/22/20.
You can register anytime by going to our website springvilleparksandrec.com selecting account/register on the right and set up an account, then register.
If you need to register in person you can register any weekday from 8-4 in our parks and rec. office behind Walmart in the sports complex.
Our in person registration will be Saturday August 22nd from 12pm-2pm at the Parks and Rec. office behind Walmart.

Players will receive a jersey, hat and pants.
Players and coaches

will not

be required to wear a mask during games and practices.
We strongly encourage all spectators to wear a mask.